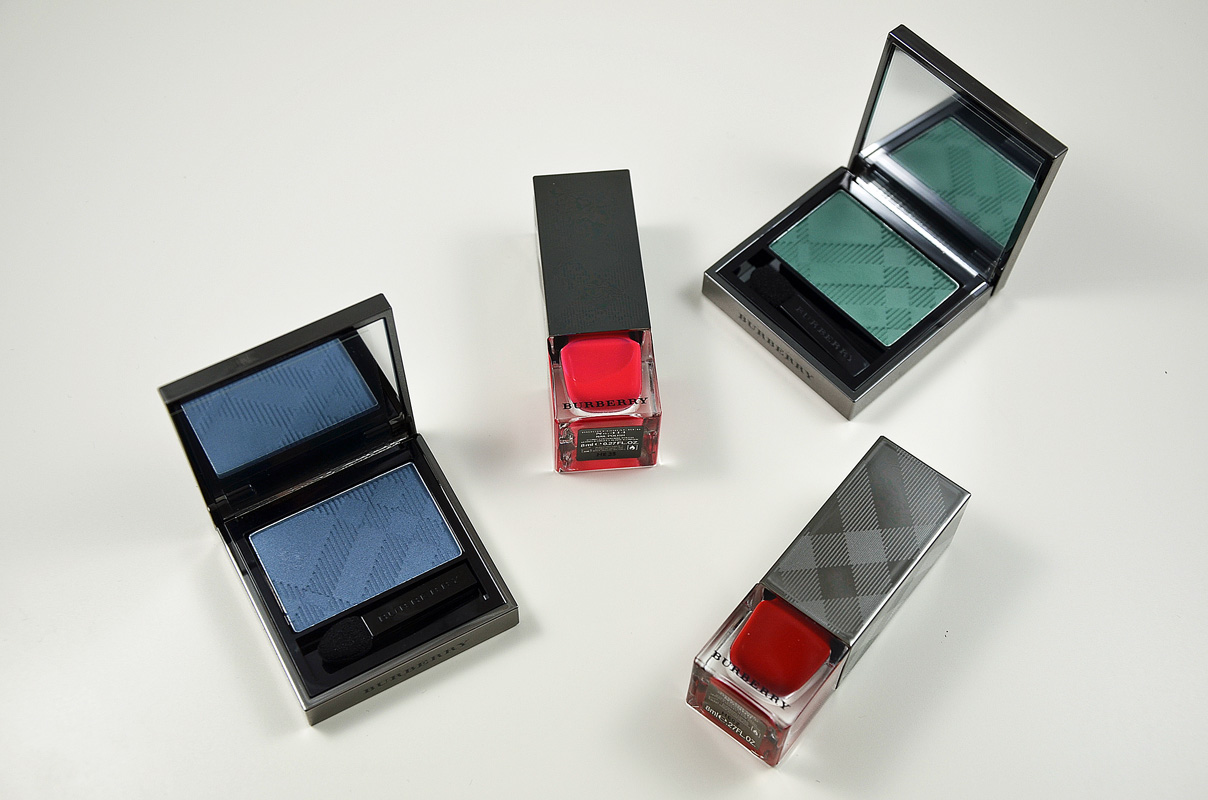 "In dieser Kollektion geht es nur um Farben. Ich liebe den Kontrast zwischen den Pastell-Tönen der Lidschatten und den frechen, lebhaften Nagellack-Farben. Die Kollektion besteht aus wunderschönen, einfach zu tragenden Farbtönen, die sich perfekt der Haut anpassen und das honigfarbene Strahlen erzeugen, das wir für den Spring/Summer 2015 Runway-Look kreiert haben."
Wendy Rowe, Artistic Consultant for Burberry Make-Up
In diesen Tagen lanciert Burberry die neue Spring/Summer 2015 Make-Up Kollektion, inspiriert von der Burberry Prorsum Womenswear Spring/Summer 2015 'The Birds and the Bees' Runway Kollektion.
Die Kollektion besticht mit vielen tollen Neulancierungen. Ganz frisch im Sortiment sind die Burberry Eye Colour – Wet & Dry Silk/Glow Shadows, die mit ihrer leichten Formel mühelos aufzutragen sind und für ein intensives Farbergebnis sorgen. Mich überzeugen die verschiedenen Anwendungsergebnisse, die durch die fortschrittliche Pudertechnik möglich sind:
Die Trockenanwendung verleiht einen natürlichen Look, während durch Feuchtanwendung intensive Farbeffekte und präzise Linien erzielt werden. Wer mag kann natürlich die unterschiedlichen Nuancen miteinander kombinieren.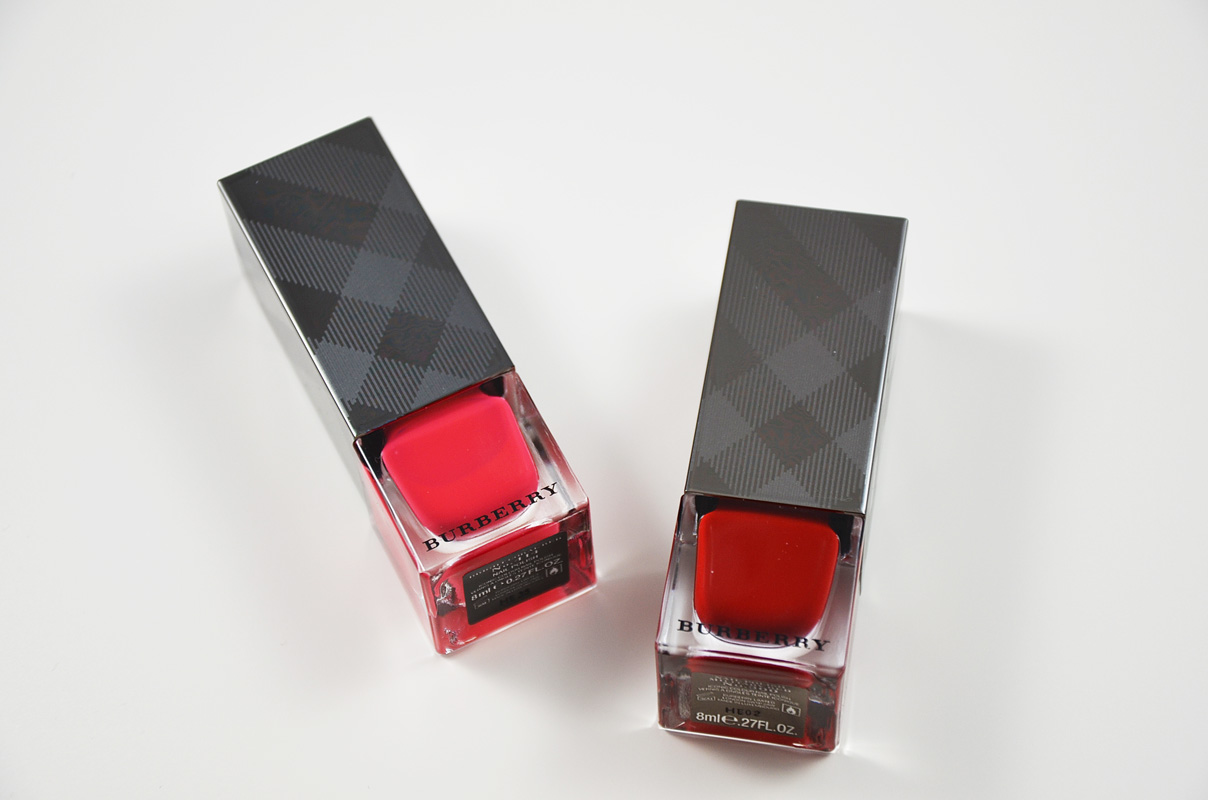 Wunderschön finde ich übrigens die limitierten Burberry Nagellacke. Bright Coral Red ist jetzt schon mein persönlicher Favorit für diesen Sommer. Sehr praktisch ist hier der breite Pinsel, mit dem ein schnelles Auftragen des Nagellackes schnell gelingt. Für den Abend werde ich auf Military Red, ein sinnliches, schönes Rot, zurückgreifen.
Der Look ist ab sofort an den Countern von Burberry erhältlich. Mein Beautytipp – schaut Euch unbedingt Bright Coral Red und die neuen Lidschatten an.
BURBERRY EYES – UVP: 30,00€
EYE COLOUR WET & DRY SILK SHADOWS – New Aqua Green No.309 – Limited Edition
EYE COLOUR WET & DRY SILK SHADOWS – New Stone Blue No.307
EYE COLOUR WET & DRY SILK SHADOWS – New Rose Pink No.201
EYE COLOUR WET & DRY SILK SHADOWS – New Tea Rose No.200
BURBERRY NAIL POLISH – UVP: 19,00€
NAIL POLISH – New Hydrangea Pink No.402 – Limited Edition
NAIL POLISH – New Bright Coral Red No.414 – Limited Edition
NAIL POLISH – New Stone Blue No.431 – Limited Edition
NAIL POLISH – New Aqua Green No.418 – Limited Edition
NAIL POLISH – New Imperial Blue No.429 – Limited Edition
NAIL POLISH – Military Red No.300
Bilder via Style and Beauty